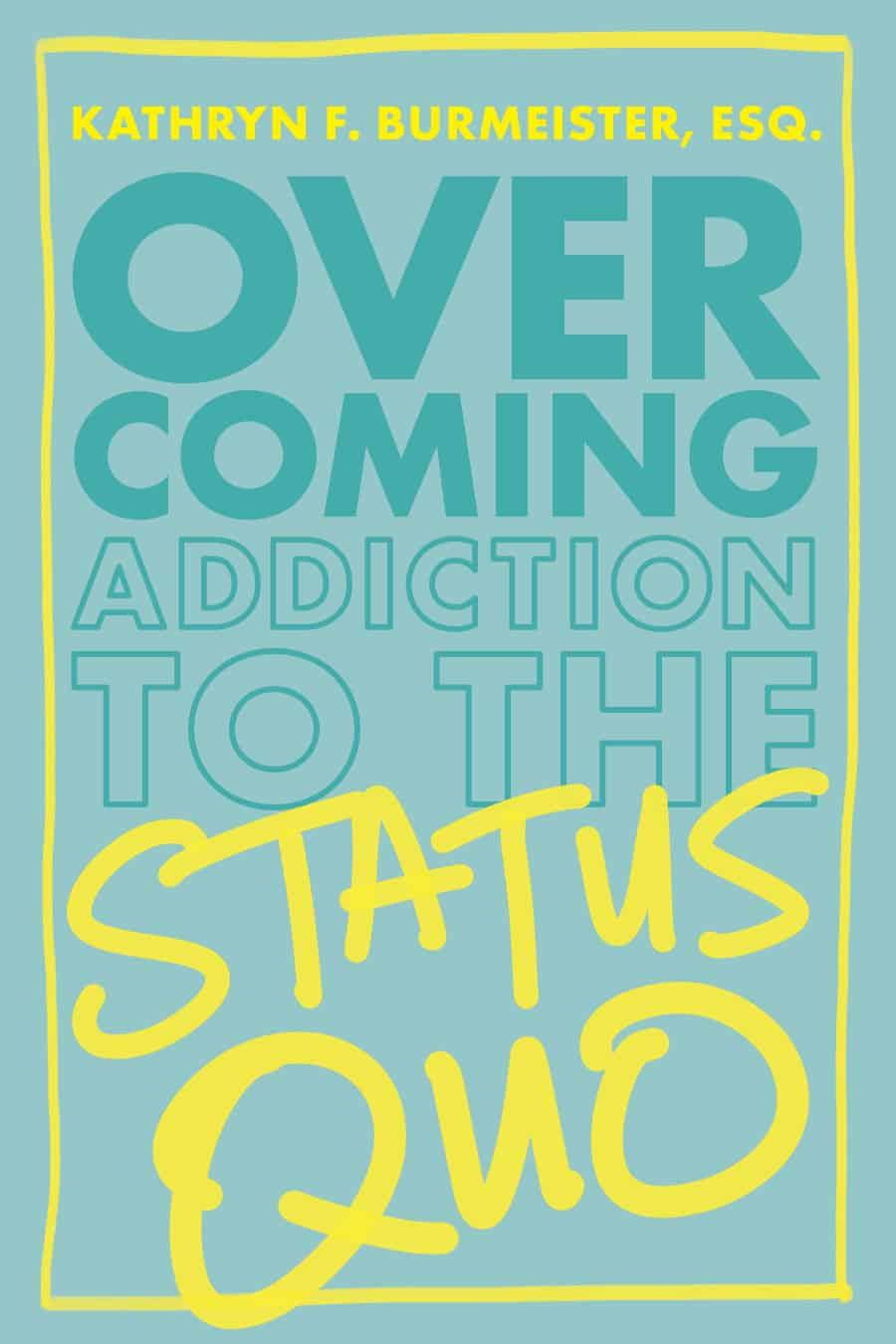 Overcoming Addiction to the Status Quo
Do you judge yourself? Are you your own worst critic? Are you truly happy? What if you could learn to eradicate, or at least tame, the self-judgment, quiet the critic, and embrace your chance to live a fulfilling life? It takes letting go of the status quo that always demands you do more, to attain more, to be more.
Addiction to the status quo is something very real and plagues countless individuals. Addiction to the status quo can be more damaging than any other addiction because of its vast acceptance, immeasurable prevalence, normalization, and intricate nature. Addiction to the status quo doesn't manifest itself in only one way. It comes from being dependent on a combination of subtle societal standards, professional demands, self-criticism, self-doubt, with the key part of it being the need to be "perfect". Perhaps most egregiously, the status quo is accepted and encouraged by virtually everyone. Ultimately, it is an imbalance in our perception of ourselves and our role in society and can be just as devastating and even as deadly as traditional substance or behavioral addiction simply because at a minimum, being "perfect" is impossible.
Courageously weaving her own story through the path of embracing imperfection and vulnerability, and beating adversity, woman entrepreneur and attorney Kathryn Burmeister teaches that it is not only possible to overcome this illusory, destructive addiction. She makes an open-and-shut case for self-care, and a life without forced suffering and true happiness.
"Overcoming Addiction to the Status Quo is a must-read for anyone in the professional setting or interested in pursuing a professional career. This book is very eye opening. Kathryn has captured the essence of the reflective image of self-doubt, ego, and pseudo-happiness that many of my colleagues and me deal with daily. This book has forced me to reevaluate my shortcomings. I highly recommend it."
"A beautiful, vulnerable meditation on what 'success' really means and how to find the courage to define it for ourselves. Thank you."
"The process and journey of becoming is a harrowing one that each person is invited to embark on; but most of us don't. Kathryn Burmeister is one of the rare few who stared into the abyss of a life unknown, and parted ways with the living death that so many of us are trapped in. Overcoming Addiction to the Status Quo is an impassioned outpouring of life received anew and poured out for others to consider and enjoy. This conversation is necessary; it meets you where you are, helps you understand why you struggle, and throws you a much-needed lifeline in the current that's sweeping you downstream. Your invitation to life awaits!"
"I appreciate Kathryn's willingness to share her own vulnerabilities in her journey to help others. There's a culture that needs to be addressed that is very common in the professional world. We sacrifice our youth. We're expected to perform at a high level despite our physical health, tragedy in the family, and dealing with stress from life-or-death situations. We must do a better job of making our mental health a priority as professionals. I believe this book is the start we need!"
"Overcoming Addiction to the Status Quo is the permission slip high-achievers need to question the status quo and find true happiness. Sharing her compelling personal story as an attorney, she helps readers unhook from their 'at-all-costs' addiction to achievement and perfection. The result is exactly what we all want: freedom and happiness, in the here and now."
"What do YOU want to do with your one precious life? Why? How do you want to feel on your deathbed looking back? Kathryn Burmeister's book asks the questions we all need to answer to live happier and more meaningful lives. As a former high-ranked female collegiate golfer with aspirations of being #1 on the LPGA while also graduating from college at seventeen years old, I know first-hand what it's like to be fixated on being the best at your craft to the literal exclusion of everything and everyone else in your life. It took a near-death experience for me to realize I was miserable and wasting my one precious life. Now, I vow to live more intentionally. Don't wait. Act. Get this book and invest in your happier life. You deserve it."